Whether you're looking for new wall art for your nursery or just want an artistic touch in any area of the house, these free prints will be perfect. You can download these prints as downloadable pdf files. We have many different designs available and our library is growing with more watercolor wall prints coming soon! You can get them printed at home and they come in 2 sizes: 8x10 and 11x14.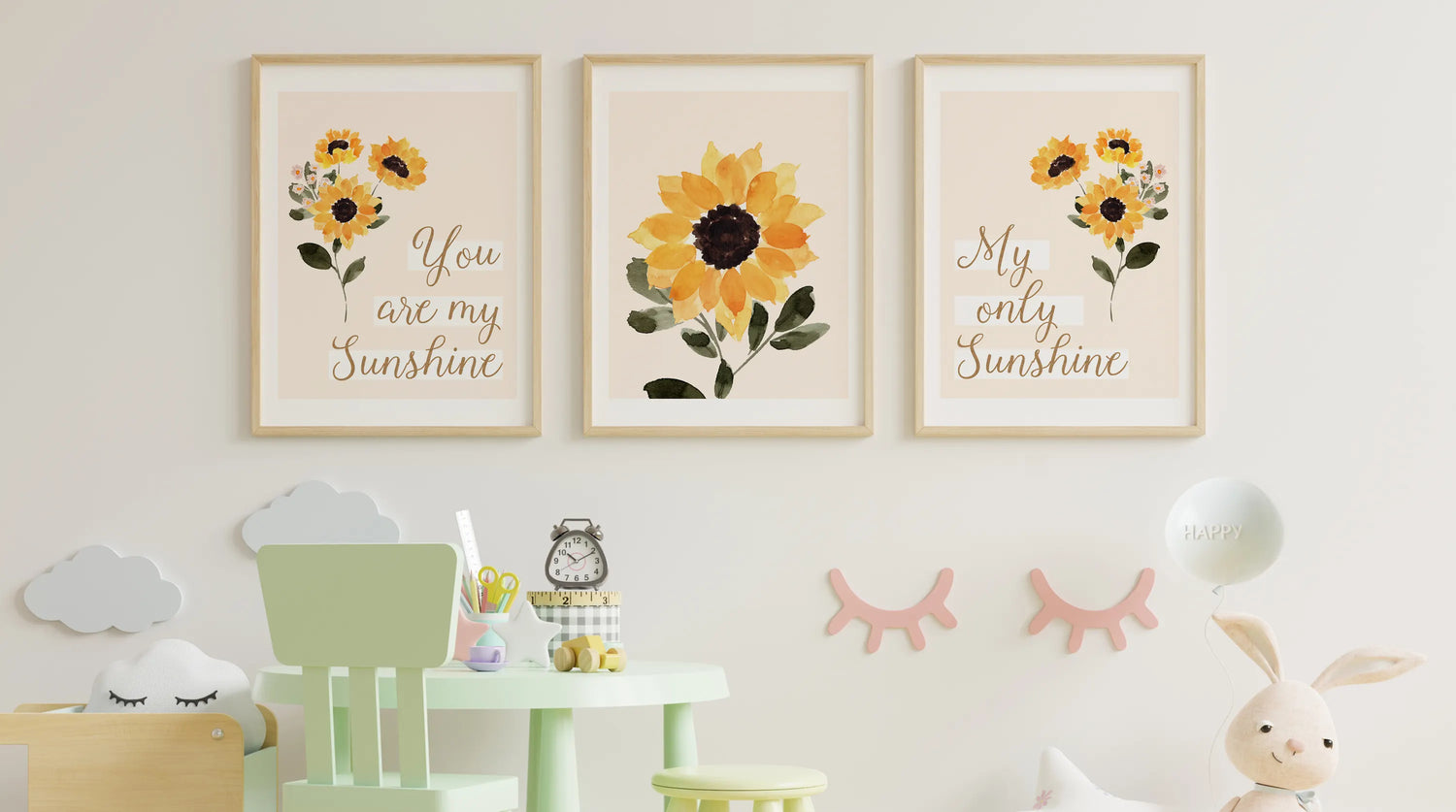 Hello Sunshine Wall Art
Sunflower theme is one of the most adorable themes for a baby girl's nursery. Start with our free downloads and create cozy sunflowers wall décor. Download our set of 3 wall prints (available in 2 sizes) then add a matching bedding to set up a modern, elegant baby room or bedroom.
You can also buy printed or framed version here.
Download from here
Modern Tropics Wall Art

These three prints will turn any bedroom into an exotic space where you can take a break from everyday life. The bright colors bring the tropics straight to you, allowing for some much-needed relaxation time!

You can also buy printed or framed version here.

Download Here

Magical Unicorns Wall Art

Your baby girl will love these watercolor wall prints. These magical pieces can be a beautiful addition to your baby's room and will give your newborn a cozy place to dream about the fascinating world of unicorns.

You can also buy printed or framed version here.

Download Here

Blush Florals Wall Art

Create a very special nursery for your little girl with these charming watercolor floral prints. This delicate and subtle wall décor features beautiful blush roses with gold decorative elements.

You can also buy printed or framed version here.

Download Here