Sign up to get your FREE wall art printables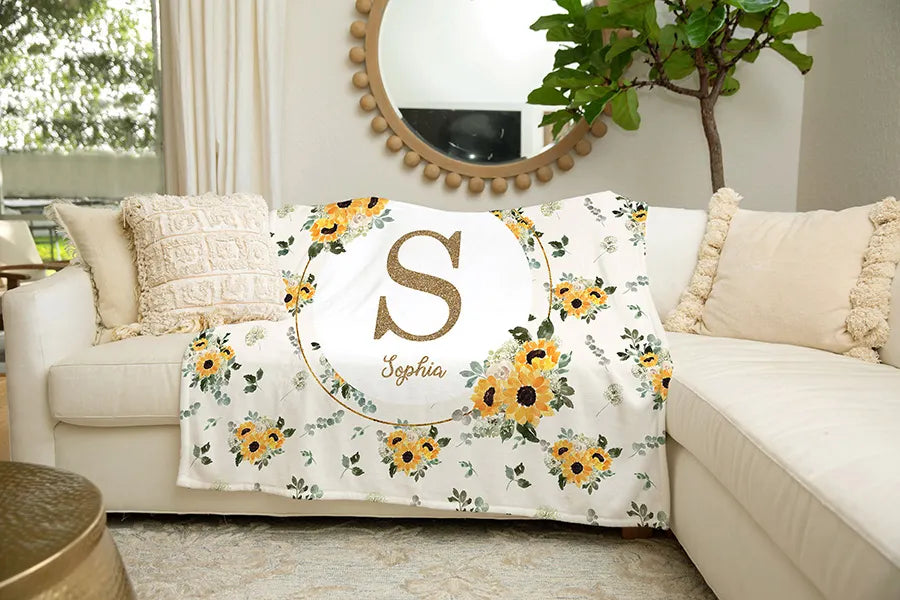 We are excited to present our new custom sunflowers bedding collection: Hello Sunshine. Sunflower theme is one of the most adorable themes for a baby girl's nursery. As usual you will have an option to personalize it by adding your baby's name and initials on all the sweet pieces of the collection, so they can be an absolute treat in your little princess's room.
See Collection
Why we love it?
This collection is perfect for entire family! Custom duvet covers and blankets will give your house a special feeling of warmth and coziness of the Fall Season.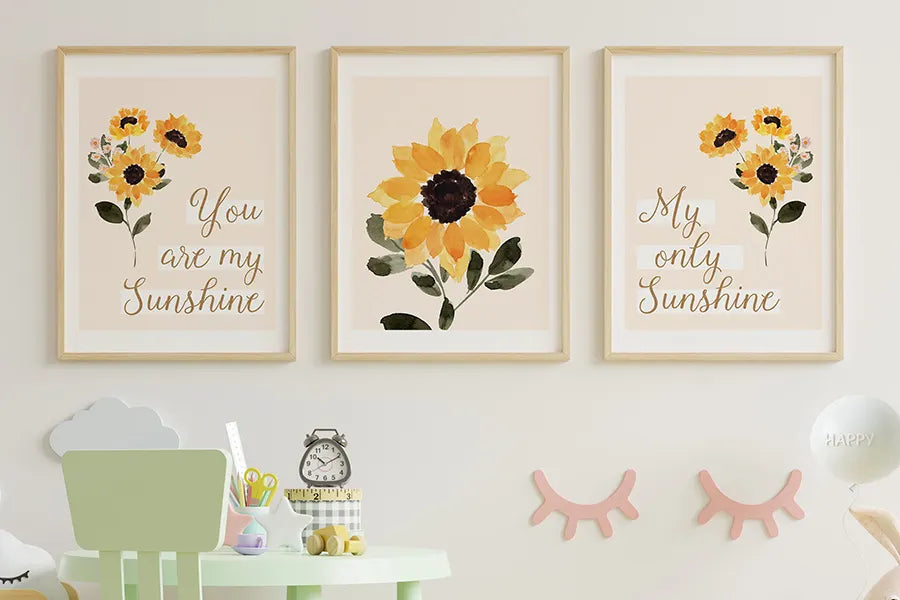 Start with our free downloads and create cozy sunflowers wall décor. Download our set of 3 wall prints (available in 2 sizes) then add a matching bedding to set up a modern, elegant baby room or bedroom.
- or -
Have Us Print It For You
Why should I choose nursery bedding from Empowering Decor?
Made with Love

By buying from us you support a small business with big dreams. Each design is created with precision to make your baby's nursery beautiful.

Thousands of Happy Customers

Personalized

Most of our products are personalized making them unique, unforgettable, and memorable.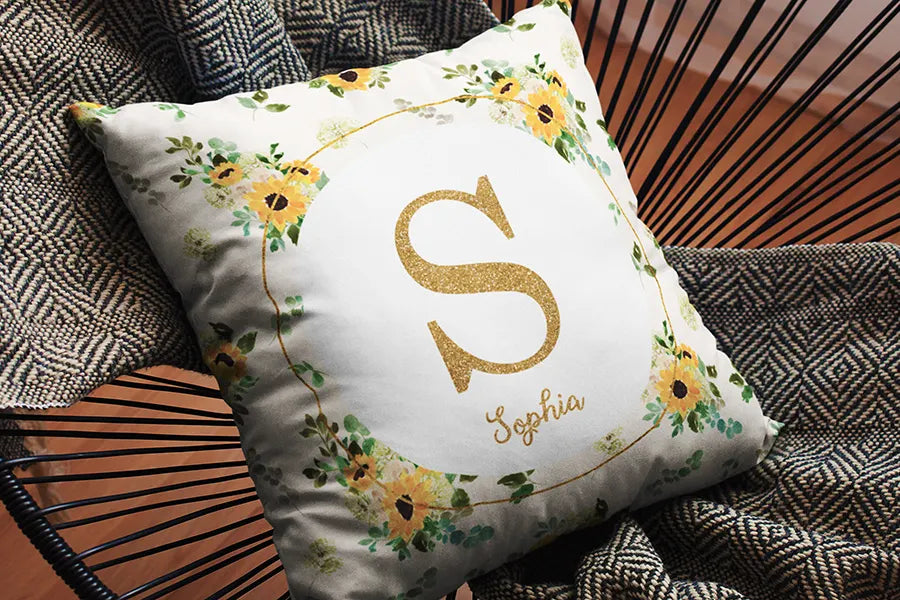 What's included in the collection?
The collection consists of crib sheets, changing pad cover, swaddle, wallpaper, curtains, personalized pillow, custom blankets. In other words, everything you need to make your nursery ready for your little one's arrival. In addition, we created free wall art that complements the look. Duvet covers and bigger blankets are perfect for older kids and adults as well.
See Collection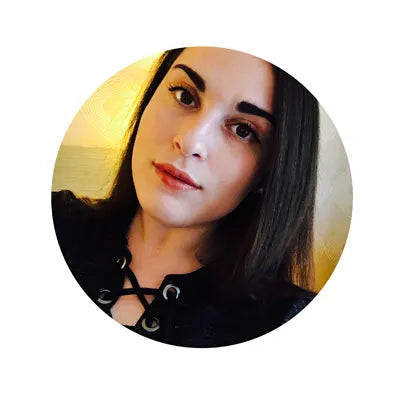 From the designer
My love of sunflowers began when I was a little girl and it is one of the first flowers I learned to grow in my garden! Sunflowers are meant to bring happiness, warmth and positivity and I hope Hello Sunshine can do the same for you!